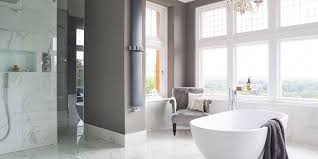 Let Mint Cleaning Handle The Nitty-Gritty Bathroom Cleanse
A recent poll of 2,500 people showed that, on average, we all spend about 1 hour and 42 minutes in a bathroom each week. About 92 days over a lifetime. If you're going to spend that much time in a room, it might as well sparkle. 
Our amazing team will ensure that every inch of your bathroom sparkles from head to toe (or floor to ceiling, if you're not that fun).
Bathroom Cleaning Details & Deliverables
Save Yourself Stress & Time